Negative reviews are a fact of life. It's impossible to be universally loved by everyone. Even Mother Teresa had critics! So in the era of social media, where negative comments are louder and more permanent than positive ones, getting a low rating on a public platform can feel like a death sentence to business owners. More often than not, however, it's the poorly executed (or total lack of) response from the business itself that ends up having a more severe impact than the original 1 star rating.
84% of people trust online reviews as much as personal recommendations. So it's important to plan for their inevitable eventuality. Instead of shooting yourself in the foot any further, prep yourself to deal with all past, present, and future negative reviews by putting your best foot forward with the right strategy.
ALWAYS Answer The Reviewer
Responding to online reviews, particularly the scathing ones, is more important than ever, especially now that 30% of consumers are identifying this as a key factor when judging local businesses. Leaving critical reviews unanswered and hoping they go unnoticed is a form of denial and simply not an option. The sooner you move through the 5 stages of grief at your rank-hurting misfortune the better. Needless to say: don't respond during your anger or bargaining phase.
It's also considered good practice to respond to positive reviews. Consumers are 21% more likely to leave a review after a negative experience than a positive one, which makes the good ones all the more worthy of your acknowledgement. If someone goes out of their way to express their satisfaction with your product or service, take the time to leave them a heartfelt and personalized thank you message.
Your potential clients are paying attention to how you treat ALL your customers online, whether the interaction calls for gratitude or redemption.
Respond Quickly and Consistently
Depending on where the public comment is published, expectations for response time may differ, but the key is consistency. You don't want to appear as though you are avoiding the customer's accusations, or indifferent to them.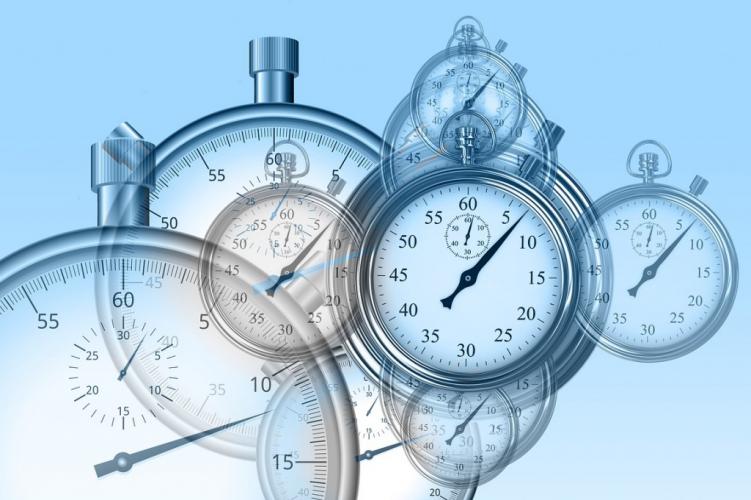 Facebook – Within a few hours or same day
Facebook business pages show users the typical response time they can expect when private messaging any business. These communication expectations are calculated automatically based on your existing patterns, but you can (and should) consciously set your own time frame within your FB Page admin settings depending on your realistic capacity for responding in a timely fashion. Remember the old but sage advice: always under-promise and over deliver.
Tip: Remember to use the "Away" status feature on Facebook business profiles to indicate when you are unavailable to respond. Disgruntled customers don't typically care about time zone differences or sleep curfews.
Google Maps, Yelp, TripAdvisor, BBB.org – Within 24-48 hours
On other major review sites, it's safer to respond within 24-48hrs since these platforms don't demand the same level of activity that's expected from professionally managed social media accounts. However, the level of urgency should not be dismissed since these sites have very high traffic from unique visitors looking to do nothing else but read your reviews. The latest 2018 ReviewTrackers survey found that 94% of consumers were convinced to avoid a business after reading a negative review. The sooner you can make amends and regain public trust the better.
Twitter – Within a few minutes or 1-2 hours
On Twitter, you'll be expected to respond within the hour or sooner. A survey study from 2014 showed that 72% of people demand instant replies from brands on Twitter, particularly when they involve complaints. That number has likely already risen since the study was first published, so remember to think twice before creating a Twitter business profile if you don't have the manpower to keep close tabs on it.
Be Respectful and Professional
While it's important to respond within a timely fashion, it's even more important to respond with tact and diplomacy. If you need some time to cool off, collect your thoughts, and formulate a dignified response, take it.
Offer a judgment-free reply that doesn't lash out, even when the reviewer is clearly being hyperbolic or behaving childishly. Kill them with kindness, regardless of whether you think they deserve it.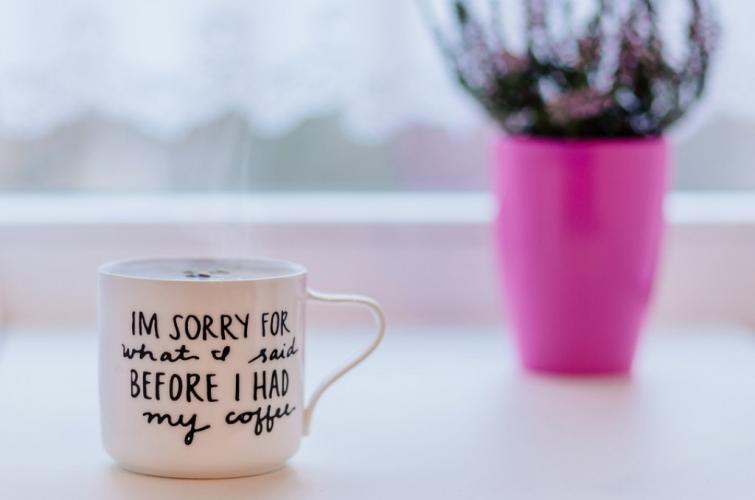 Choose Each Word Carefully
It's very easy to misread the tone of a message online, and when seen through the agitated perspective of an incensed customer, it can be even tougher to convey a message that will sit well with them. Before you publish your response, read it aloud and pick it apart for any defensive language that downplays the legitimacy of the complaint.
It can help to ask trusted peers for feedback if there's any concern that your reply will be misinterpreted or twisted and used against you. Try to keep your response short and sweet. It's often recommended to aim for three sentences on average.
Resolve in Private (But Not Right Away)
Whenever possible, offer to move the conversation offline or to a private online platform as a closing remark. In cases where more details are needed to identify the nature of the issue that inspired the low rating, it may be the most essential part of your response. You do not want to ask follow-up questions that invite the disgruntled reviewer to elaborate on their bad experience on a public forum. That's doubling your bad press!
If specific issues are already listed with enough detail to worry the public, go ahead and address them directly in a non-argumentative tone. Those watching how you handle the critique will think you are trying to hide something if your response urges the customer to speak privately right away.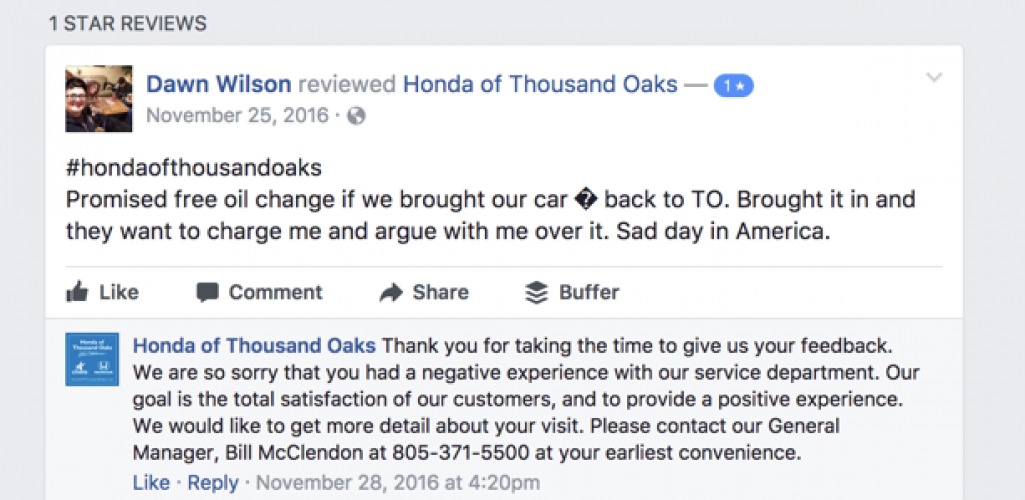 Ask them to give you the opportunity to rectify the situation and contact you by phone or private message. Keep in mind it's not enough to direct them to a general customer service department where they may have to jump through additional hoops to have their issue addressed. Give them a direct extension or the name of the individual that will take care of their needs right away.
Never Escalate The Situation
It's never a good idea to start a back-and-forth dialogue with an angry customer. Never respond more than twice to the same customer about the same issue on a public channel.
Don't let the subconscious layer of protection felt from sitting behind your screen make you treat the situation any differently than you would in real life. You would never argue with a customer in front of other clients, so don't for a second think you can get away with it online.
Take Notes! Fix the REAL Issue
It's not wise to respond to a bad review with the mindset that simply acknowledging the error and offering an apology will suffice. You must also demonstrate how you are working to resolve the factors that created the problem in the first place. Reviews offer the opportunity to embrace valuable feedback that can improve the quality of your service or product.
Lip service won't get you very far if more than one customer keeps encountering the same issue time and time again. Addressing bad reviews is about both admitting the mistake and correcting the underlying causes. If the issue is likely to reoccur with other customers before measures can be taken to prevent this, be proactive in offering a temporary solution or compensation to anyone who encounters the same issue.
Offer Compensation Not Bribes
Giving compensation as a means of appeasing angry customers may not always be advisable, since it can sometimes encourage others to try to take advantage of the gesture by leaving more negative feedback in the hopes of free handouts.
However, in most cases this practice is recognized as a show of good faith that helps to remedy the situation, particularly when the customer is justified (even a tiny bit). Whether it means asking for a do-over, or giving some form of additional compensation in the form of a refund, credit, freebies, etc. – a peace offering is expected, if not always appreciated.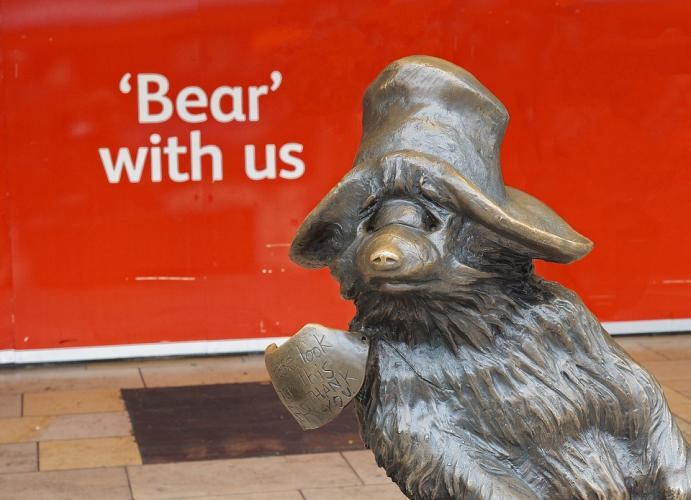 Give A Sincere Apology
Even when your business has been wrongfully accused, you must be considerate of the customer's experience and validate their disappointment with a sincere apology. This is possibly the most important part in the anatomy of a good response to a bad review.
Very often a customer becomes upset due to feeling misled or misinformed. Unmet expectations = disgruntled client. Anyone else reading the review will seek confirmation in your message of what they can expect, so be clear without being condescending. Take ownership for any miscommunication. Even if the information the customer would have needed was available, perhaps it was not as easily accessible, as noticeable, or expressed as clearly as it could have been.
Put yourself in their shoes. Show sympathy. And always thank the reviewer for reaching out. Make them feel heard and appreciated. The only way to achieve a sincere tone is to ditch the mechanical-sounding customer service script and auto-reply formulaic responses. You need to sound human. Generic robot replies won't cut it.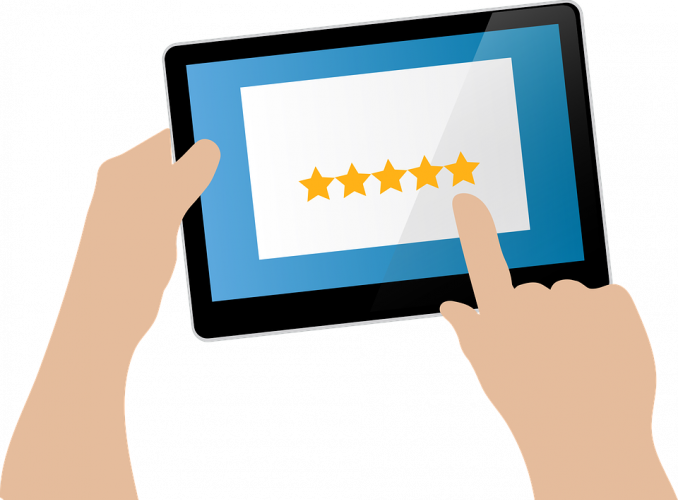 Focus On The Positive
While in some rare cases it is possible for a customer, once satisfied with how the conflict resolution has played out, to delete or at least update their bad review — it's a waste of time to expect this outcome. The only truly effective way to combat bad reviews is to increase your efforts in gaining new GOOD reviews. Bad reviews can actually help your business by making the good reviews look better. Any brand with a perfect streak of 5 stars looks inauthentic.
You should already make it a habit to ask your clients for good reviews whenever possible. At checkout, on a delivery slip, on purchase receipt, in a reminder email. Whatever works, just don't put it off. 68% of consumers left a local business review when asked - with 74% having been asked for their feedback. The real key is timing - the sooner after purchase, the more likely they are to be motivated to take time out of their day to share thoughts about their experience.
Warning: Never use incentives to "bribe" a customer into leaving a review, even if you don't specify that the review must be positive to receive a reward, the consequences are not worth the risk.
Plan Ahead
Again, there's simply no avoiding bad reviews. So plan ahead for the next one and create a strategy to foster and maintain brand trust. Here's a checklist to get you started:
Decide who in your team should be in charge of responding to reviews, and who will take over in their absence on sick days / vacation time, etc.
Choose a realistic response time that can remain consistent even during busy seasons. Make this timeframe expectation clear if the communication channel doesn't already automatically declare it, as with Facebook business pages.
Encourage all new and loyal returning customers to leave you reviews, without resorting to incentivizing their endorsement.
Double your efforts to gain new reviews whenever a bad one is posted to help minimize its effect on your local SEO.
Take precautions to avoid the common pitfalls that cause good reviews to get flagged and removed by Google's spam filters.
Turn on your notifications for review sites whenever a new comment is published, and make sure these emails are marked as trusted so they do not end up in your junk mailbox.