Whether you're a romantic sap or an emotionless android, no one wants to see a wall of pink and red hearts prematurely decorating their local pharmacy on January 2nd. Of all the major holidays, Valentine's Day often hits a lot of nerves, but not always for the "obvious" reasons.
Sure, being single can suck, but being single while bombarded by annoying and often off-brand messaging from almost every major retailer trying to play matchmaker is enough to push anyone's buttons. Is that why Bell Let's Talk Day is usually two weeks before Feb 14?
This blatantly commercial holiday is almost on par with Black Friday and Cyber Monday as a hallmark of consumerism, which is why businesses big and small will try to capitalize on it every year. And every year, most of them miss the mark. The fact is: companies should never piggyback off a major holiday unless its message and purpose aligns with their brand.
Not Everyone Looks Good In Red
Just like good design is supposed to be invisible while bad design sticks out like a sore thumb, the same goes for poor advertising. Audiences can smell inauthenticity from a mile away and there's nothing like an unoriginal (or even illogical) promotion to make them roll their eyes. You can't slap some cupids on your standard packaging or make a tired candy hearts pun on your Facebook page and call it a day.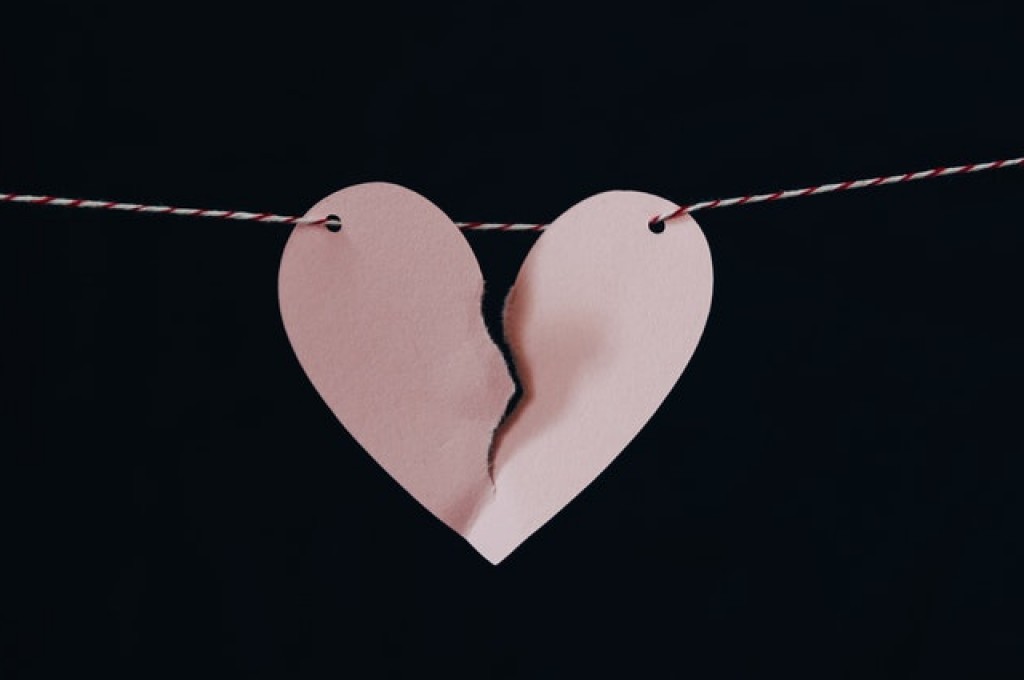 Absence Makes The Heart Grow Fonder
If you sell a product or service where the context of a Valentine's Day post feels as forced as an overeager Tinder date – Just. Don't. Social media isn't meant to be a shortcut for promotion strategy, and perfunctory holiday greetings too often ring false. In fact, it's worth noting that audience engagement declines the more your market hears from you on social media. You don't need to be posting on Facebook as often as you may think.
Don't Make Us Use The #Cringe Hashtag
Most businesses will think twice before posting a 9-11 tweet, (though sadly we still see new cringe-worthy examples every year). Yet a lot of them don't put much thought into their Valentine's Day marketing plan, or worse – put FAR too much thought into it and start campaigning weeks earlier than they should.
Roses Are Red, Violets Are Blue, Don't Say We Didn't Warn You
Valentine's Day has the smallest ramp-up period of any major holiday, with most people only giving it serious thought 2 weeks before. Last minute gifts from department stores and discount shops are the most common purchase. Why waste your time or advertising dollars trying to reach your audience any earlier?
Unless you sell romantic staples like flowers, candy, or greeting cards, you need to pause and consider whether it's worthwhile to plan ANY kind of marketing strategy around a particular holiday, and if so, then think about your timing and target audience more closely.
WHAT TYPE OF BUSINESS HAS THE MOST TO GAIN?
Strategy Advice
Consider activating an abandoned shopping cart feature or automated wishlist discount for these women. If most of them are browsing for last-minute gifts, make sure your in-house or offsite shipping operation is a well-oiled machine offering realistic deadlines. Think about you product's appeal to particular age groups. Millennials are more likely to get gifts for non-romantic friends, so ditch the couple clichés and try a Galentine's Day promotion for BFFs.
Strategy Advice
Chances are, anyone who took pictures of their plates or of the venue itself were already impressed with their last visit. Consider running a photo contest on Instagram with a Valentine's Day Dinner For Two prize, and discounts for the runner-ups. Find your audience by looking up geotagged posts of your restaurant on IG and compliment their picture before inviting them to participate.
Live, Laugh, Love Your Audience
Valentine's Day has fallen out of favour with younger generations, but only in the traditional sense. As a whole, materialism is on the decline while minimalism and experience­-based consumerism are quickly becoming the most popular lifestyles choices for those with disposable income. That means businesses selling an experience-based service are more likely to profit than ever before from major holidays that involves gift-giving, particularly one centered around intimacy and human connection.
What Is Love? Baby, Don't Hurt Me
However, striking the right tone that focuses on your brand's unique selling point is still more important than jumping on the holiday bandwagon. If your spa offers a couple's massage service, by all means go ahead and freshen up your email newsletter with a too-good-to-pass discount for those last-minute shoppers. However, if your team-building-via-shared-trauma escape room service starts offering an exclusive two-person experience for Valentine's Day, be prepared for some #worstdate hashtags in your Twitter notifications on February 15.
Be Choo-Choo-Choosey With Your Marketing
In marketing, as in life, there's no point in forcing fake chemistry just because it's a holiday. While it pays to think outside the (say it with me) heart-shaped chocolate box, not all companies are meant to join the celebration of every single calendar date bearing a footnote. When was the last time you saw a Groundhog Day promotion that made any sense?
Make an effort to know your target market well enough to offer them the best value in the best context every time you engage with them. Otherwise you'll end up contributing to the cacophony of sugary corporate platitudes that make that dark period after the end of winter vacation suddenly seem much darker.