Keeping up with social media trends has become so time consuming that it's widely recognized as a full time job in its own right. CNNMoney/PayScale's top 100 careers in America listed Social Media Manager as number 42 in 2017, with a predicted 9% 10-year job growth. It may seem like a low stress gig to anyone who only opens these apps for entertainment, but it takes a lot of careful strategy to grow and maintain smooth interactions with clients online.
For business owners, adding social media management to their marketing strategy feels like a huge and (they pray) unnecessary headache. The bad news is: anyone running a company in 2018 has no choice but to accept that social media accounts are now considered as essential as business cards. The good news is: most businesses don't actually need to join them all!
"FOR THE SAKE OF IT" IS NOT A STRATEGY
Social media icons on websites are not merit badges. You should not be trying to collect them all and they don't automatically win you any Brownie points with younger clientele.
Depending on the type of business you have, some social media platforms will lend themselves to your industry better than others. Companies dealing in B2B industries would find LinkedIn indispensible but may waste their time on YouTube. Understanding the intention and general etiquette behind these so-called "essential" accounts will help you narrow down the ones you should choose to take on.
An HVAC company, for example, probably won't get much use out of Instagram. In the first place, creating visually appealing content on a regular basis when you have only dusty air vents and grimy furnaces to work with would be a massive challenge. Yet even if a stubborn/gifted photographer declares "challenge accepted!" it's not likely that any additional value can be derived from IG posts from both the consumer's perspective and the business's, whose ultimate goal would be to generate leads from followers.
The client base for this type of industry is more interested in reading reviews on sites like Google+, BBB, Angie's List, Yelp, etc., than subscribing to an artistic montage of appliances in moody filters that gives them flashbacks to the creepy AC scene in The Brave Little Toaster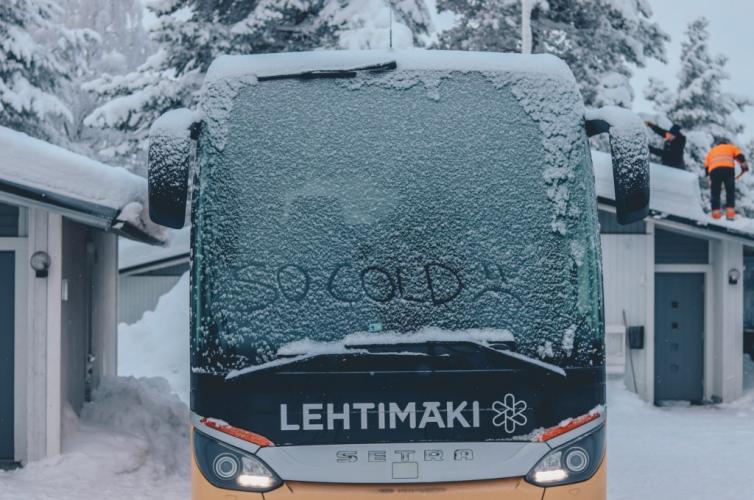 THE MEDIUM IS THE MESSAGE
Communications theorist Marshall McLuhan famously coined the phrase "The medium is the message" – meaning that the platform used to deliver your information will influence how your message is perceived. Anyone who has ever been dumped by text message understands the very essence of this idea.
It's not enough to post useful, relevant, and interesting content if you're not using the best medium for it. And vice versa – when you find the right channel to connect with your audience, a very symbiotic relationship is forged. Drive Marketing has worked closely with companies from a huge range of industries, and we'd like to highlight two highly contrasting examples of clients who were true to their brand's "voice" by using the right social media apps.
SUCCESS STORY #1: JDM RACING
What they do: Vehicle parts dealership
Social media of choice: FACEBOOK
Why it works:
As you can expect with a company that deals in car parts – attempting to take stunning photographs of daily operations won't get them far. Instead, they've focused their efforts on growing their online community via their Facebook business page where they now have over 30K followers.
The staff at JDM Racing facilitates conversations with these fans by sharing not just their own company milestones and promotions, but also progress pic shout-outs to all the hobby mechanics using their parts. They share the same passion for cars and racing as their followers, so they also know which auto humour posts will strike a chord with their audience. Embracing the wealth of user-generated content like amateur photos of fixer-upper projects, and offering unpretentious entertainment like car-themed memes make it easier for their fans to humanize the company. They've succeeded in not only keeping their audience informed and amused – but also highly engaged in sharing and commenting.
SUCCESS STORY #2: MAISON JMK
What they do: Luxury leather goods manufacturer
Social media of choice: INSTAGRAM
Why it works:
Since a lifestyle experience (luxury) is part of their brand, and the company is part of the fashion industry – Instagram was an essential part of Maison JMK's marketing strategy. Fashion is a highly visual industry, which makes Instagram the ideal platform to showcase products in a polished, filtered, aesthetically appealing way. Maison JMK takes advantage of everything the app has to offer, including targeted hashtag marketing to draw fans from the Explore feature, and more involved influencer marketing with high profile collaborations like Canadian Miss Universe 2017 Finalist @__amaandacas.
Last month, Instagram announced its official release of a direct shopping option that many retailers were eager to see rolled out to the public after hearing of their beta testing with high end international fashion brands. Naturally, Maison JMK was no less determined to implement this feature on their IG page so that their target audience could enjoy a more seamless shopping experience. Although IG currently only allows brands with Shopify sites to use this feature, with our help Maison JMK was able to work around this barrier and connect IG users to their own ecommerce site.
Today, Instagram is the primary source of traffic to Maison JMK's website and one of the strongest lead generators in their marketing plan.
THIS IS NOT A DIY PROJECT
Consumers expect immediate attention when they engage with brands online more than ever before. If your business has already garnered enough of an online following, you'll want to hire someone who can keep up the trends, the tech, and the demanding users on these platforms.
If your business is struggling to gain the attention you know it deserves, get in touch with us for a consultation.